Qualcomm
COMMERCIAL + INSTITUTIONAL / SAN DIEGO, CA
Environs was retained to develop the design and plans to address an area on campus adjacent to the food services building at the south end of the campus in Sorrento Mesa. The area had originally been developed in the mid 1980's and was barren. The new concept was to address cultural diversity of the employee's and the potential for food production as part of the ornamental landscape that could be harvested for use by the chef's in the restaurant.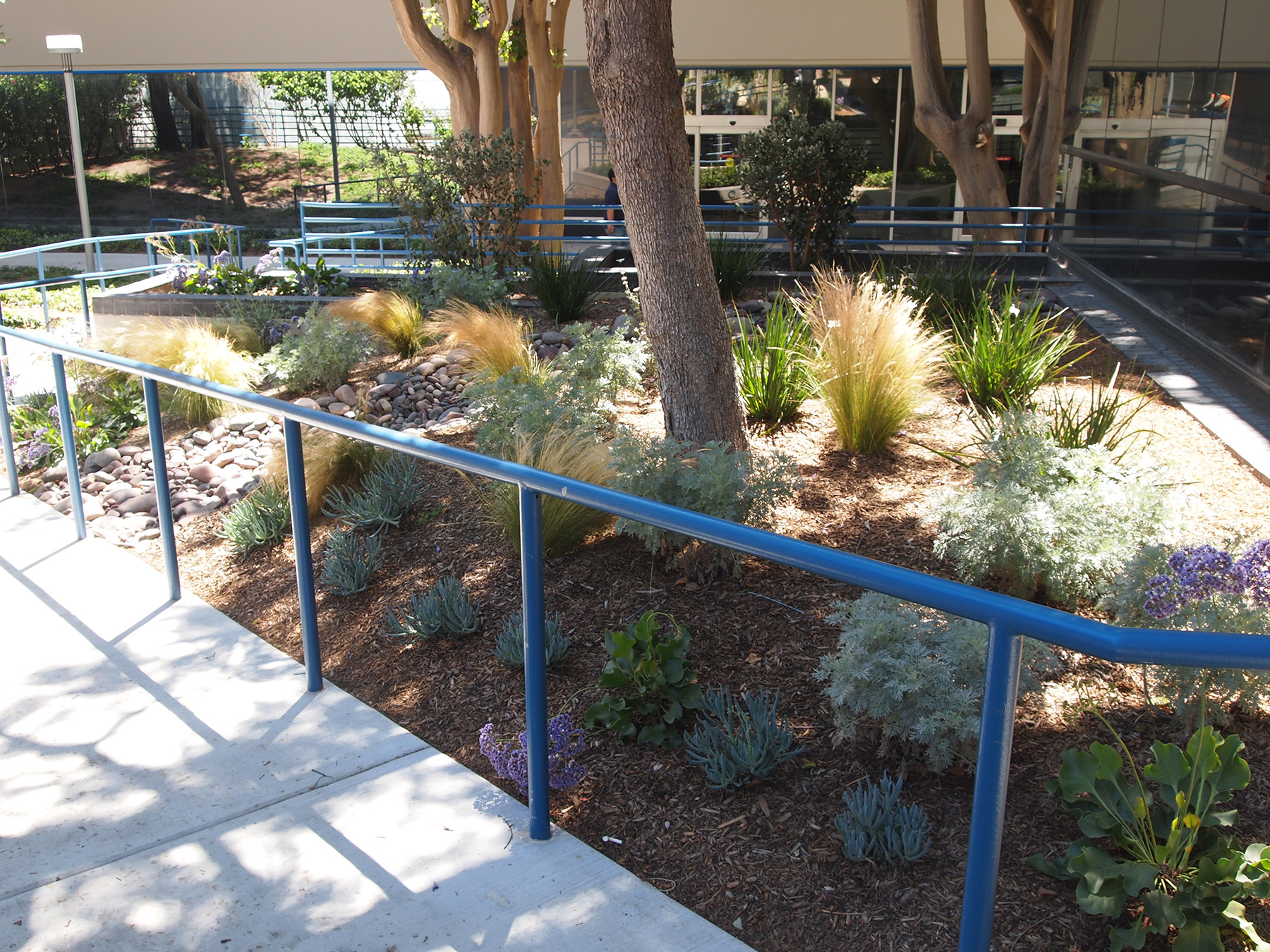 Persimmon, Pomegranite, Citrus, Guava trees, along with herbs and Lemon Grass were components of the new plant palette that was installed. Also, the site was graded and inert materials placed to capture rainwater + runoff to leverage those resources as a means of helping to create healthy soils for the plants to grow in.
SERVICES
Complete design of the project site improvements including concept design, + construction documents.
NOTABLE
A site / landscape renovation that transformed this portion of the campus into a lush garden complementing the adjacent building + function.