Industrial Turf Removal / Landscape Renovation
COMMERCIAL + INSTITUTIONAL / RIVERSIDE, CA
This industrial complex in the inland empire had over 15.0 acres of mowed + irrigated lawn on a 30 acre site. Environs studied the landform / topography and designed a new vision for the landscape that leverages the existing drainage patterns, implemented new riparian areas with cobble inert materials and provides landscape materials that address the mass area with large coverage. The irrigation was re-designed to provide water conserving source point emission to effectively service the plants needs without wasting the resource.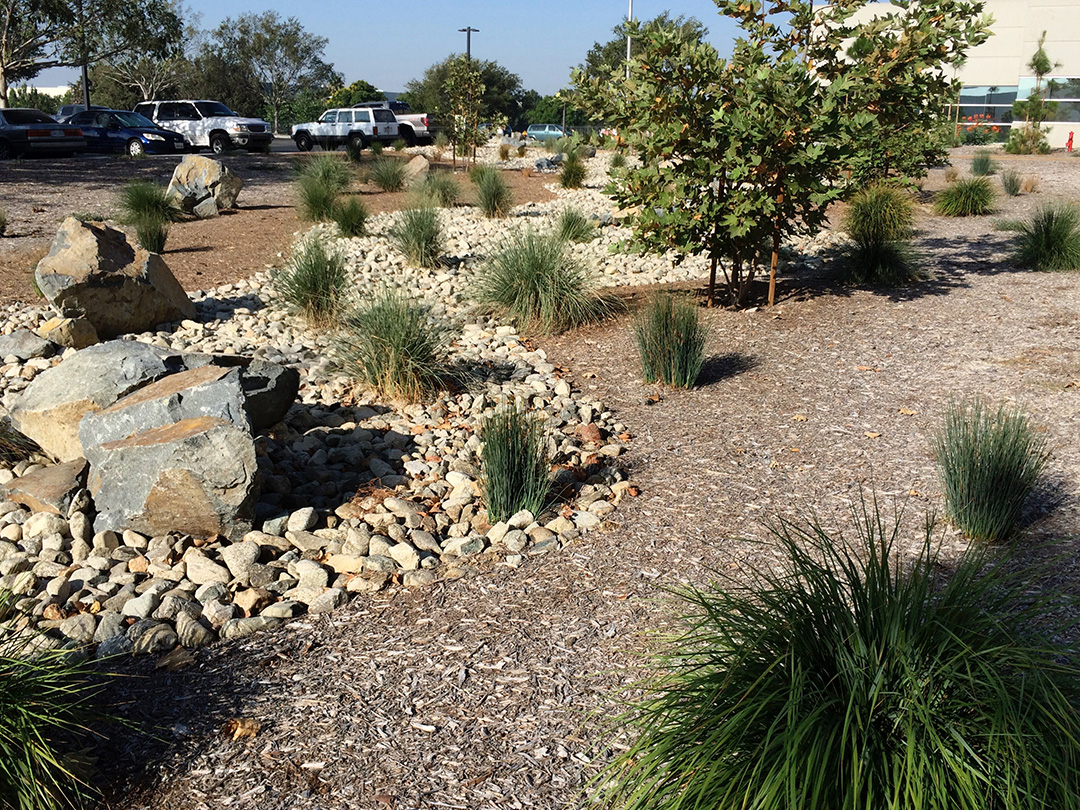 The project was consuming approximately 50,000,000 gallons of water annually. The re-design of the landscape and irrigation systems has reduced that quantity to approximately 7,800,000 annually, a reduction of 85% over the irrigated lawn landscape that had been in place since the 1980's.
SERVICES
Complete design of the project site improvements including concept design + construction documents.
NOTABLE
A example project promoted by regional + local water agencies to display to the corporate + industrial land owners that removal of large scale turf landscapes from the 1980- 90's was both economically viable + aesthetically desirable / beneficial to the region + State of California.
WATER SAVED ANNUALLY
42,200,000 gallons