Bucknell
RESIDENTIAL / LA JOLLA, CA
A former estate lot that had been sub-divided, this 3.5 acre property at the terminus of a cul-de-sac on the south side of Mt. Soledad in La Jolla had great potential to site and develop a custom home for the owners. The views to the south of Mission Bay, Point Loma and downtown continue into Mexico and the view to the west of the Pacific Ocean were a point of emphasis in the design process. Environs collaborated with the architects, owners and engineers to maximize the development potentially of this parcel that was subject to numerous environmental and building overlays.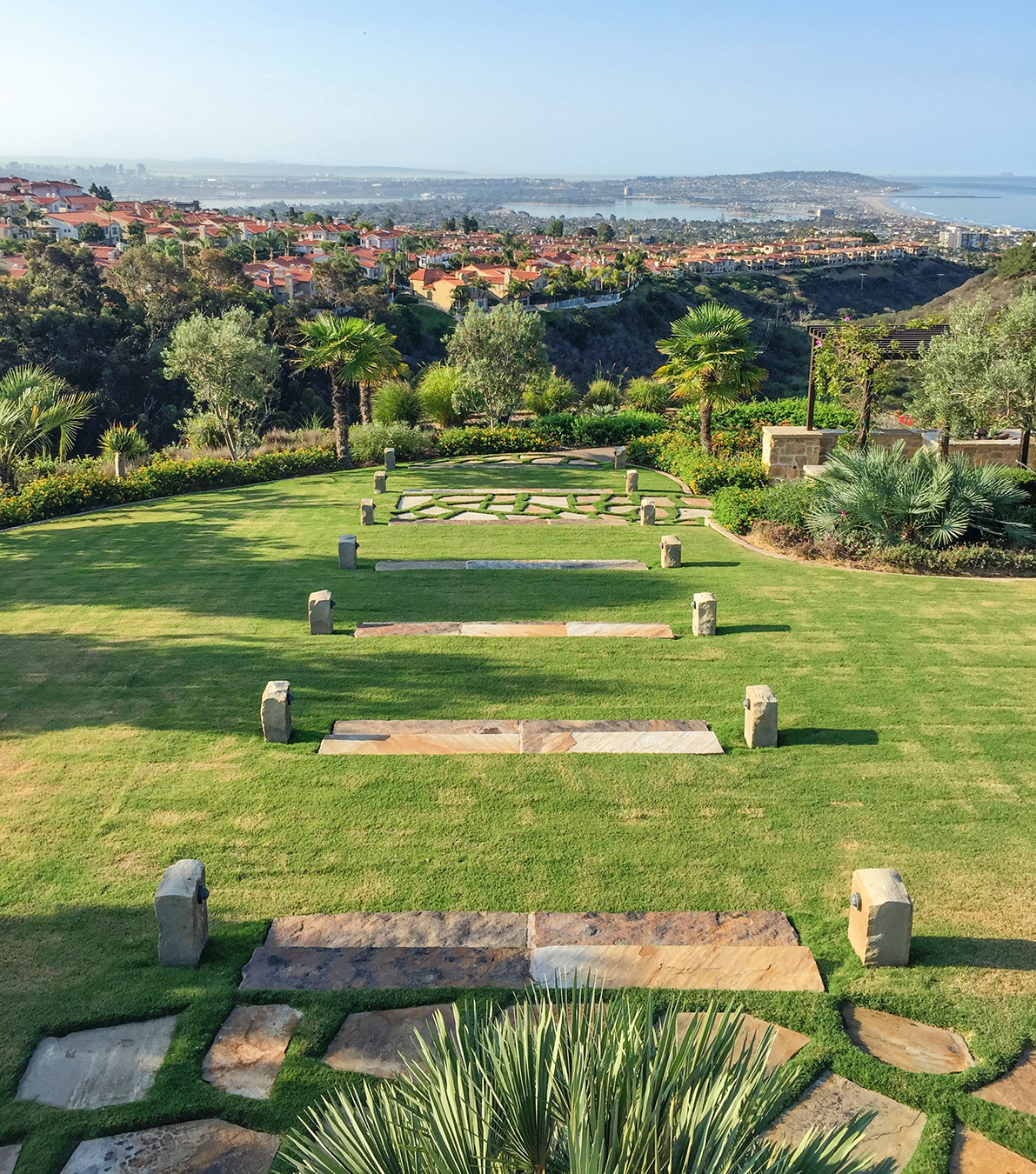 The owners requested a lush, colorful environment for the garden, a large koi pond with a bridge at the entry and patios that maximized the views and provided for entertainment spaces. The site plan and landscape provides all of those features and also addresses the functional aspects of water conservation, minimized maintenance + fire / brush management.
SERVICES
Complete design + oversight of the project site improvements including concept design, design development, construction documents, specimen plant sourcing + tagging, site observation and maintenance specifications.
NOTABLE
Strategies to address the constraints of this open space / sensitive habitat property to transition into the open space and to maximize the usable area of this parcel. Additionally, the seamless integration of the storm water requirements into the site plan.