Sunset Cliffs
RESIDENTIAL / POINT LOMA, CA
A modern Santa Barbara home located along the bluffs of the Pacific Ocean at Sunset Cliffs. The design of this residence displays an awareness of the regions coastal habitat and dwindling water resources. By incorporating Mediterranean plant materials, the volume of supplemental water required was greatly reduced from the lawn centric landscape that had been on site for the previous 20+ years.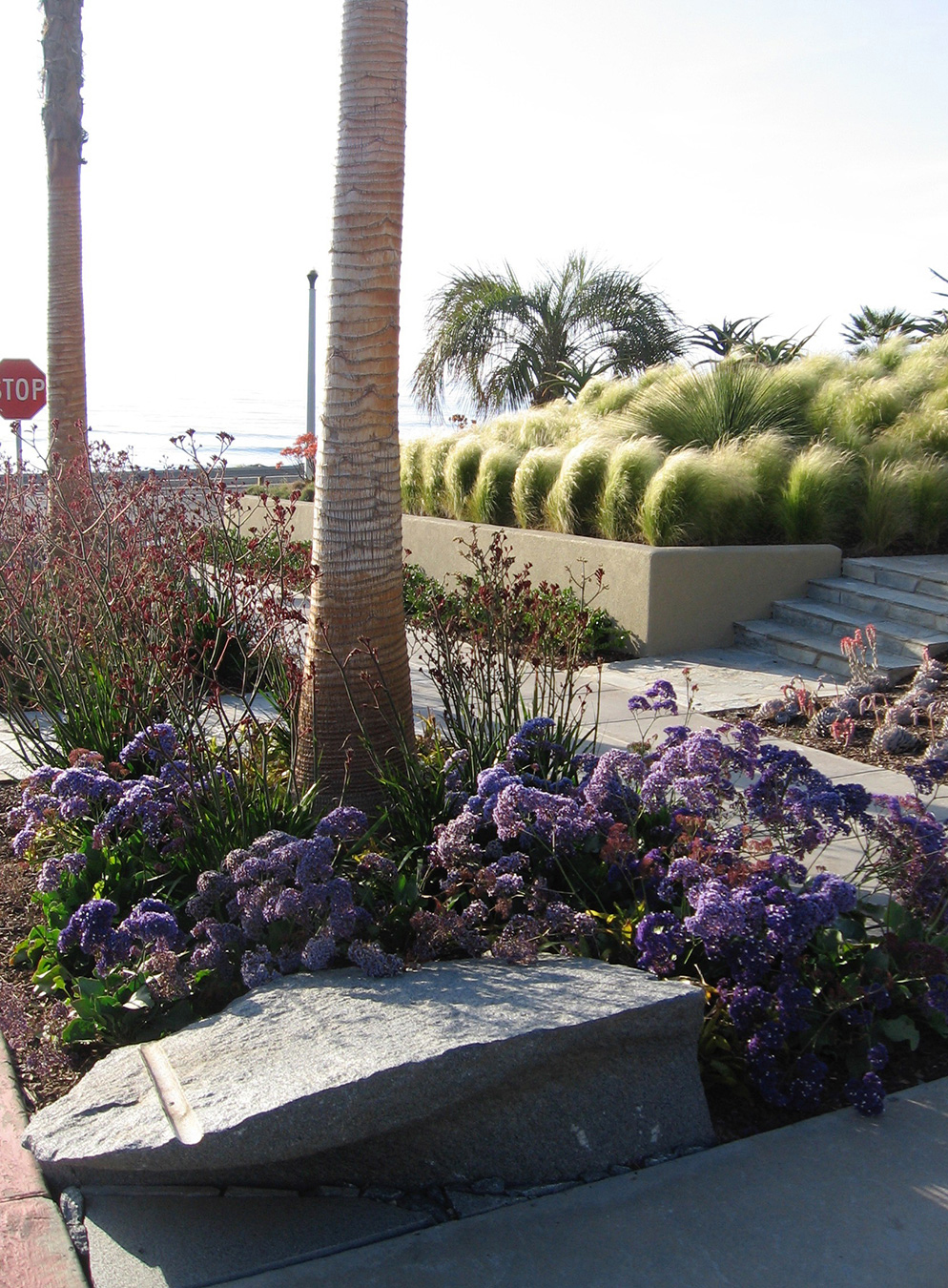 The landscape design has to endure the constant 1st exposure seacoast conditions. Introduction of colors + textures complementing the adjacent bluffs, the landscape embraces the site context and provides an active image with the grasses moving in the breezes and the various colors and textures completing this coastal garden.
SERVICES
Complete design + oversight of the project site improvements including concept design, design development, construction documents, specimen plant sourcing + tagging, site observation and maintenance specifications.
NOTABLE
This project is a part of the San Diego County Water Authorities 'Watersmart' landscape campaign and was also published.