Rancho Santa Fe Native
RESIDENTIAL / Rancho Santa Fe, CA
The renovation of a Wallace Cunningham designed residence on a 4.0 site. With the exception of some existing Eucalyptus trees, the entire landscape was removed + replaced with a California Native landscape. Coast Live Oaks, California Sycamores, Torrey Pines, Toyon, Ceanothus, Salvia, Native grasses including Carex, Juncus, Muhlenbergia, Stipa, + wildflowers with California Poppy, Lupine + Monkey Flower were planted extensively throughout the property to anchor the contemporary architecture within the natural topography and conditions.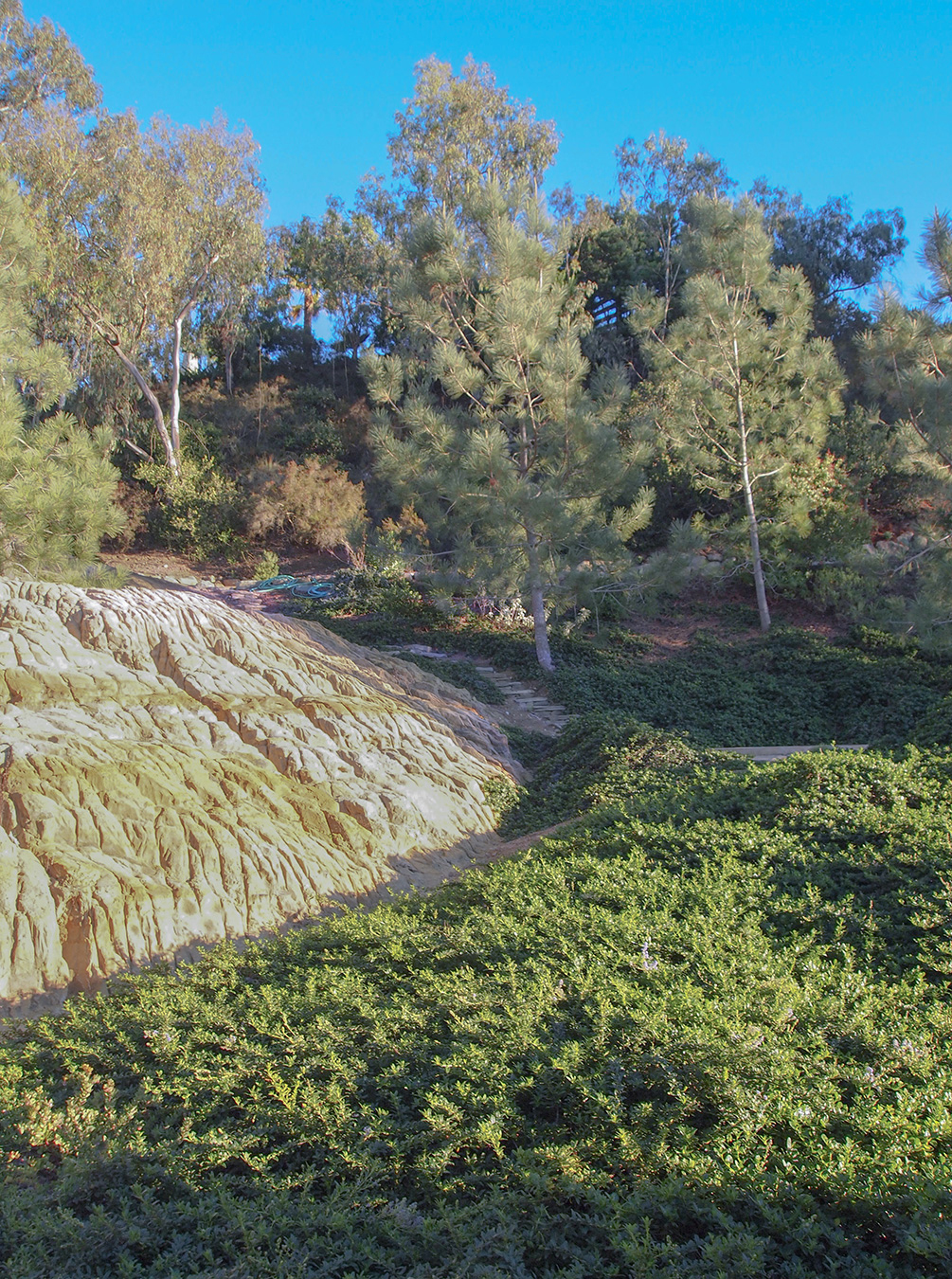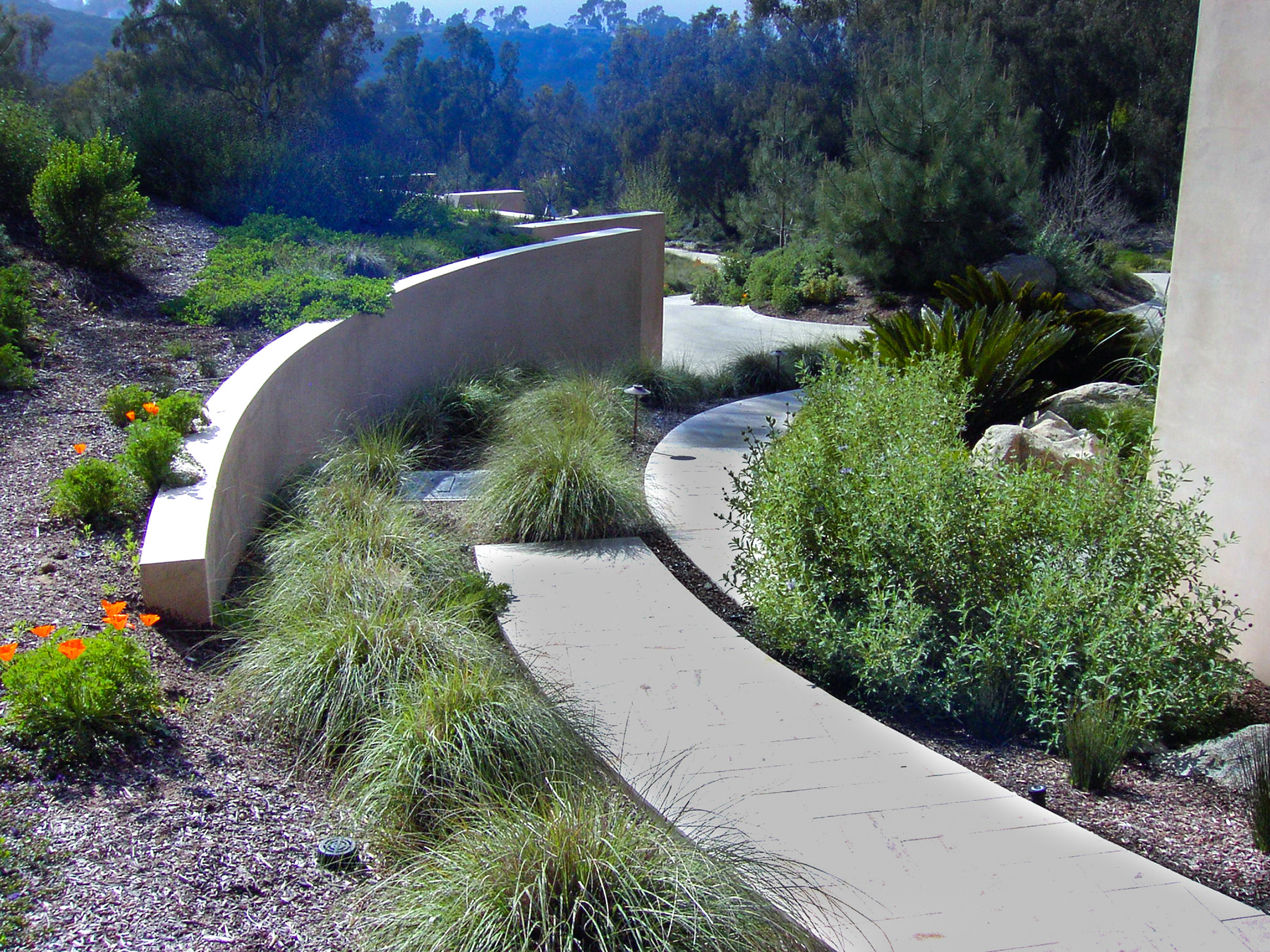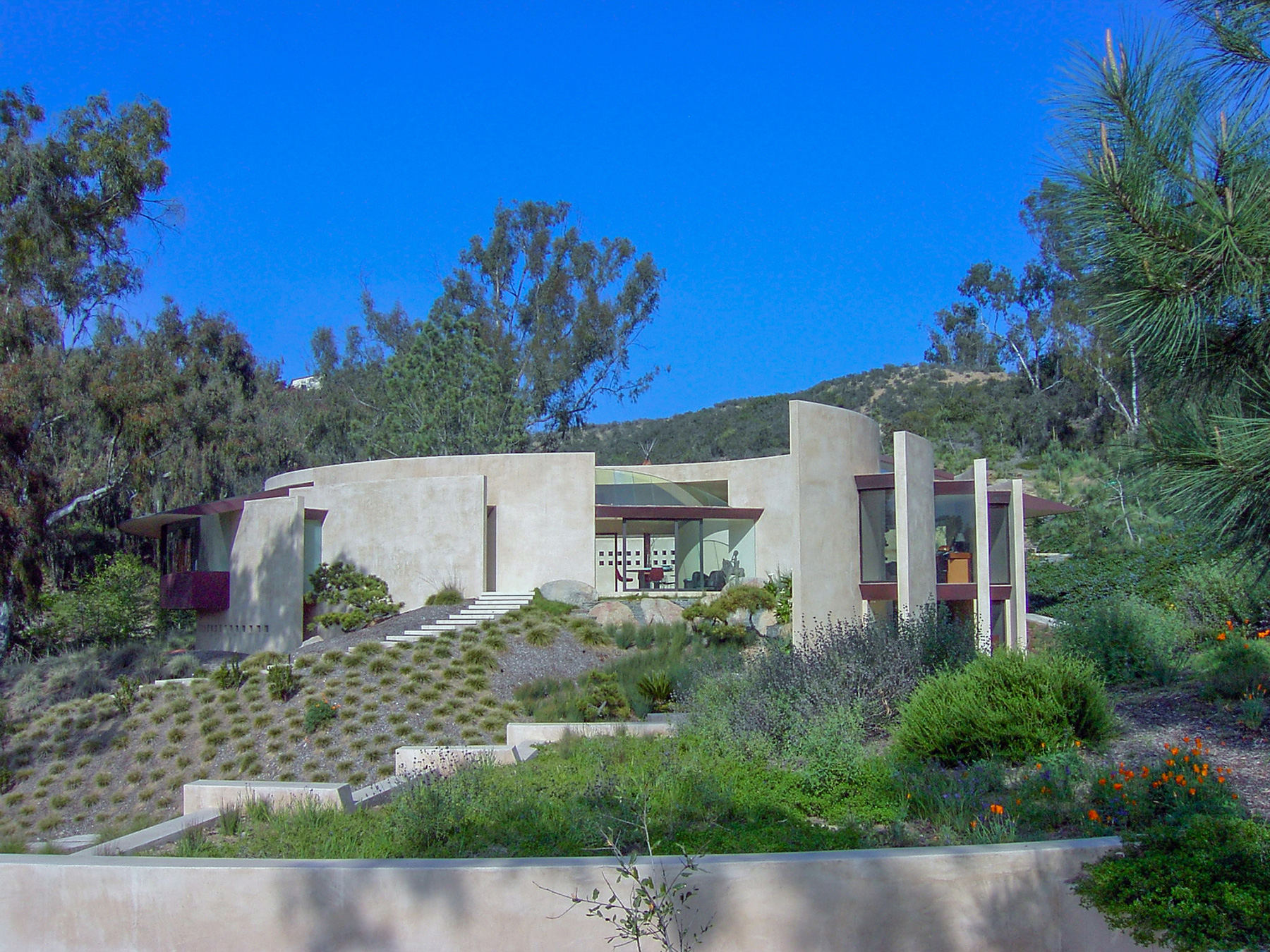 SERVICES
Complete design + oversight of the project site improvements including concept design, design development, construction documents, specimen plant sourcing + tagging, site observation and maintenance specifications.
NOTABLE
The focus + intent of the owner to create a native garden was ahead of the curve for sustainable landscapes by years over the new focus on sustainability and water conservation.