Wateridge
URBAN DESIGN + STREETSCAPE / SAN DIEGO, CA
Designed as a monumental scale entry feature to a business park in the Sorrento Mesa area of San Diego, the typical landscape from the mid 1980's planted originally at the Wateridge entry had evolved into a maintenance + water consuming burden. Environs envisioned a contemporary landscape to complement the waterfalls and to eliminate all lawn, replacing it with native ornamental grasses, colorful plantings in the raised beds and cylindrical palms as emphasis points connecting the concrete structures to the contoured topography of the site.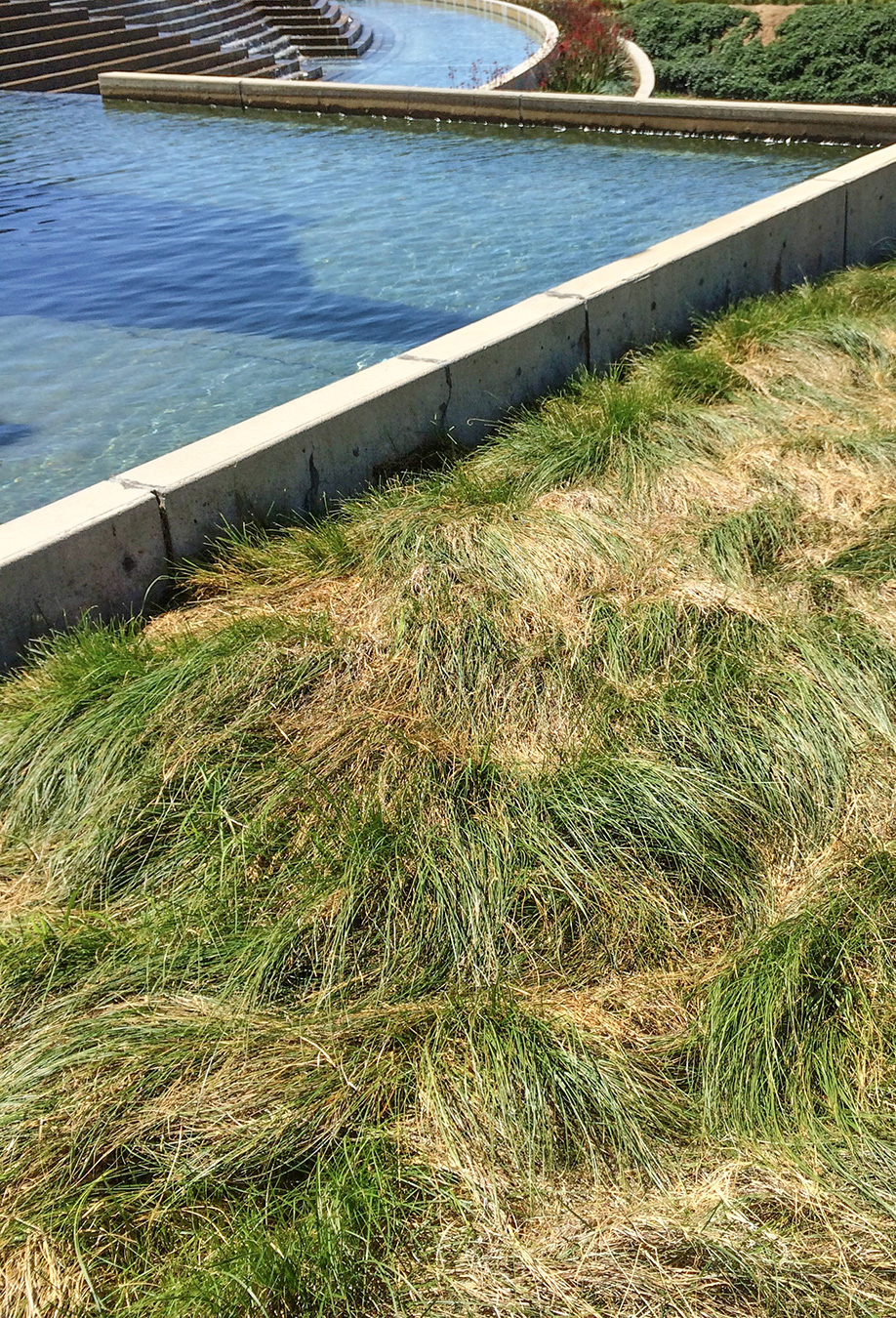 Phase One was designed and implemented in 2012, and Phase Two plans are completed and ready for implementation in 2016.
SERVICES
Complete design + oversight of the project site improvements including concept design, design development, construction documents, plant sourcing + tagging, site observation and maintenance specifications.
NOTABLE
A significant landscape renovation for a project that complements a major gateway into a regional corporate center.