Balboa Avenue
URBAN DESIGN + STREETSCAPE / SAN DIEGO, CA
A 3.2 MILE REACH of major arterial roadway traversing the mesas + canyons of the Clairemont community, this project was previous State Highway 274 prior to relinquishment from Cal Trans to the City of San Diego.
Over the course of 12 years, Martin Schmidt was involved in the programming, Master Planning, design, plan preparation and oversight of the improvements for this roadway both as a community volunteer on the planning group and as principal of Environs. The project addressed the asphalt capped medians along the entire length of the project and required close collaboration with Cal Trans, City agencies, council members, congress persons, project and sub – committees to present and secure all necessary approvals to allow the project to proceed and be implemented.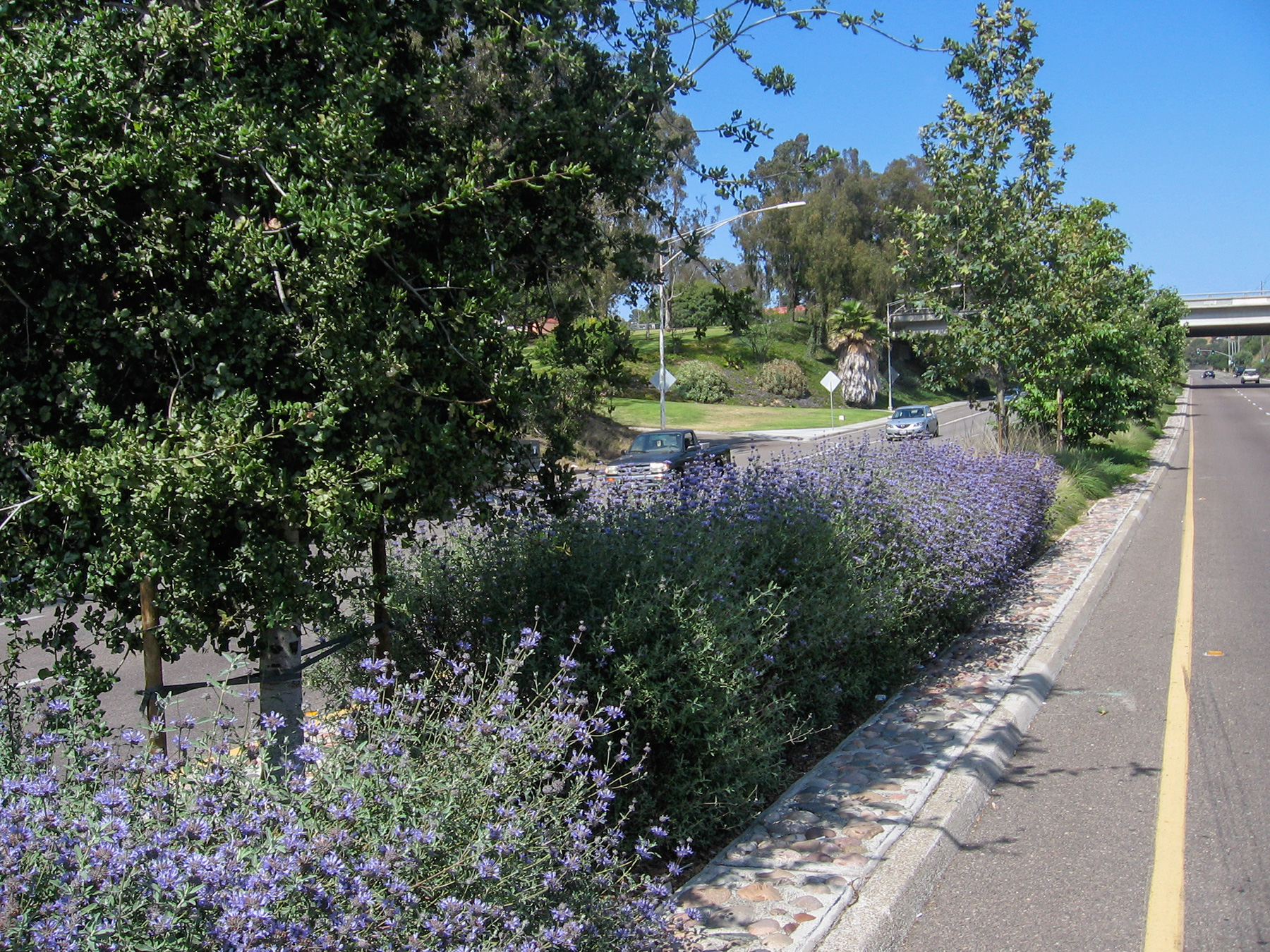 Through the specific selection of plant material and the use of indigenous inert materials, a signature landscape was created that also reflects the various landscapes that the road traverses.
SERVICES
Complete design of the project site improvements including concept design, design development, construction documents, specimen plant sourcing + tagging + site observation.
NOTABLE
One of the most beautiful streets in San Diego.