Piazza Basilone
URBAN DESIGN + STREETSCAPE / SAN DIEGO, CA
An urban plaza at the core of Little Italy that was implemented in 2004, Piazza Basilone is the first of a new trend of urban spaces called 'parklets' – high efficiency public spaces in dense urban environments that allow for public gathering and uses. Located in the Right of Way, the street was reconfigured to allow for the 40' x 75' pop-out to be constructed. Environs was chosen by the Little Italy Association to direct the design, coordination, plan preparation and oversight of the improvements for this ground breaking project.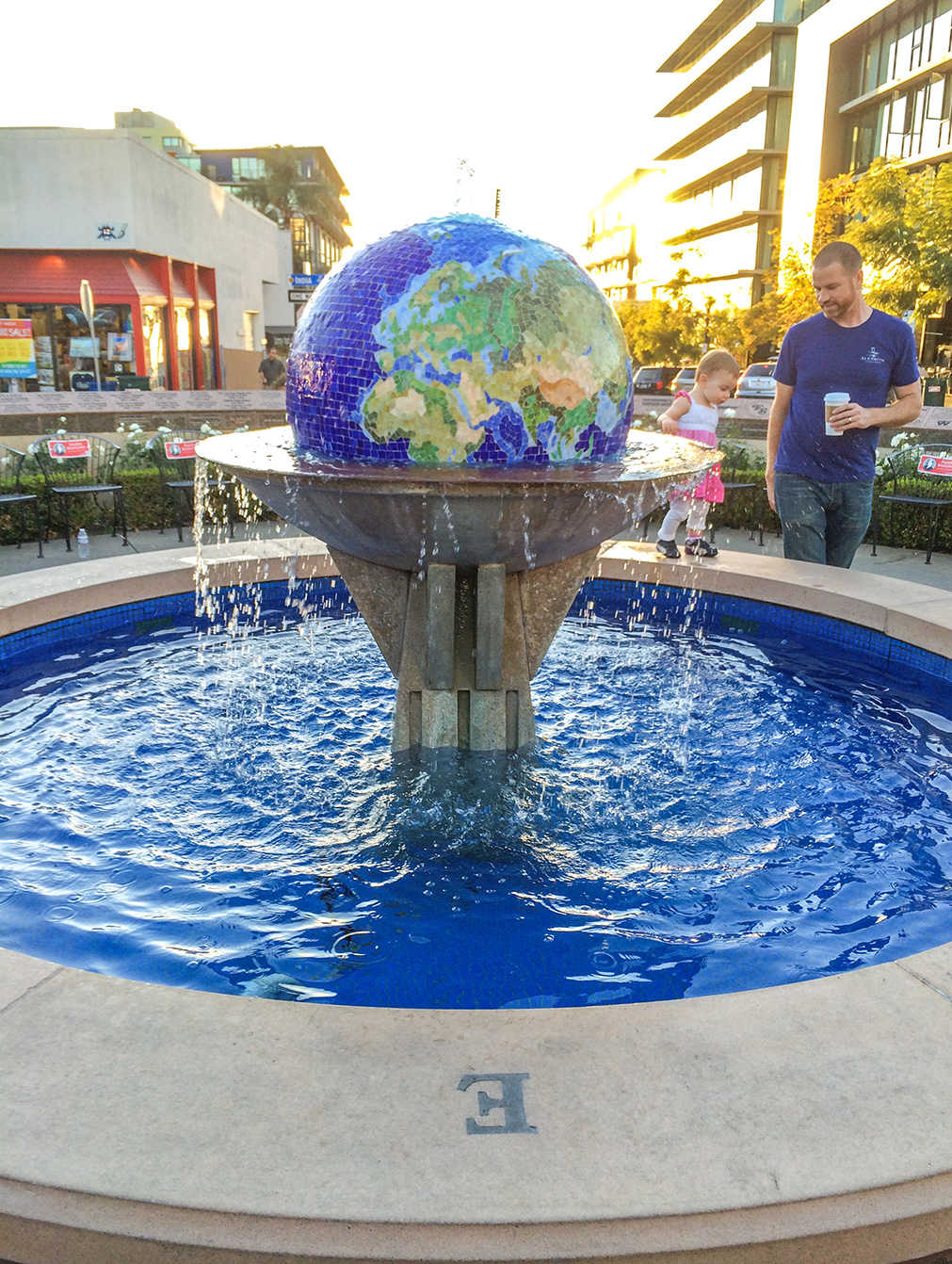 Dedicated for decorated Italian American World War II Gunnery Sargent John Basilone, the Piazza has become the centerpiece of the Little Italy neighborhood in San Diego. The Piazza functions as a community hub and for day – to – day gatherings, along with numerous special events including Festa and Art Walk. The line, form and materials are all specific to Italian sources to integrate the Piazza into the fabric of the community.
SERVICES
Complete design + oversight of the project site improvements including concept design, design development, construction documents, plant sourcing + tagging, site observation and maintenance specifications.
NOTABLE
ASLA Design Award, 2007