Coronado Unified School District
PUBLIC + CIVIC / CORONADO, CA
Environs was retained by the District to develop a program of turf removal and implementation of sustainable landscapes. The initial effort was to design + implement a demonstration garden at the District Headquarters adjacent to the Board Room to be able to display the visual quality of Native California + Mediterranean plant materials and several areas demonstrating plant characteristics and hydrozones. Several irrigation types were also implemented for demonstration and reference as well.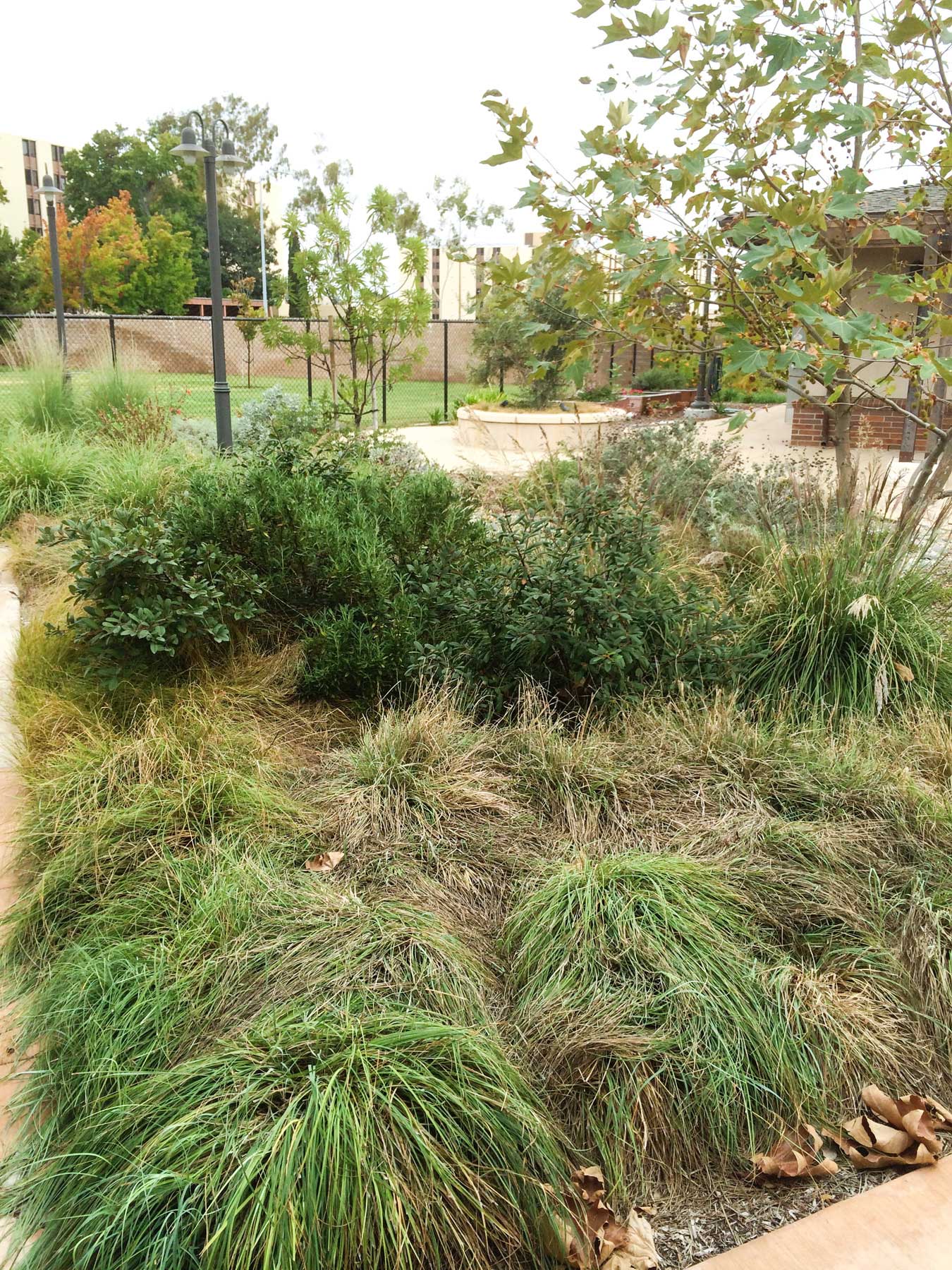 The larger vision for the courtyard garden was to initiate the conversation and design for the landscape renovations at the school campuses within the District, with the intent to conserve resources, reduce pollution, invite wildlife into the landscapes and to improve the landscape aesthetics on the campuses and provide a vehicle to help educate the students on the benefits of incorporating native + Mediterranean plant materials into the landscapes.
The courtyard design created several plant communities to display the cultural requirements and relationships of plant types while addressing various site conditions. A shade garden, riparian garden, formal garden, palm / succulent garden + dry garden were on display in the courtyard.
SERVICES
Need
NOTABLE
Need